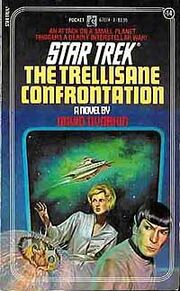 The USS Enterprise has rushed to war-torn Trellisane!
Kirk
is on the bridge of a Klingon warship, McCoy is dining with cannibals, and the ship is surrounded by
Romulans
. In the
Neutral Zone
, power is up for grabs. Now only the ingenuity and raw courage of the Enterprise crew can avert catastrophe!